UH Clinical Update - August 2017
Christopher Tanger, DO, Sports Medicine, University Hospitals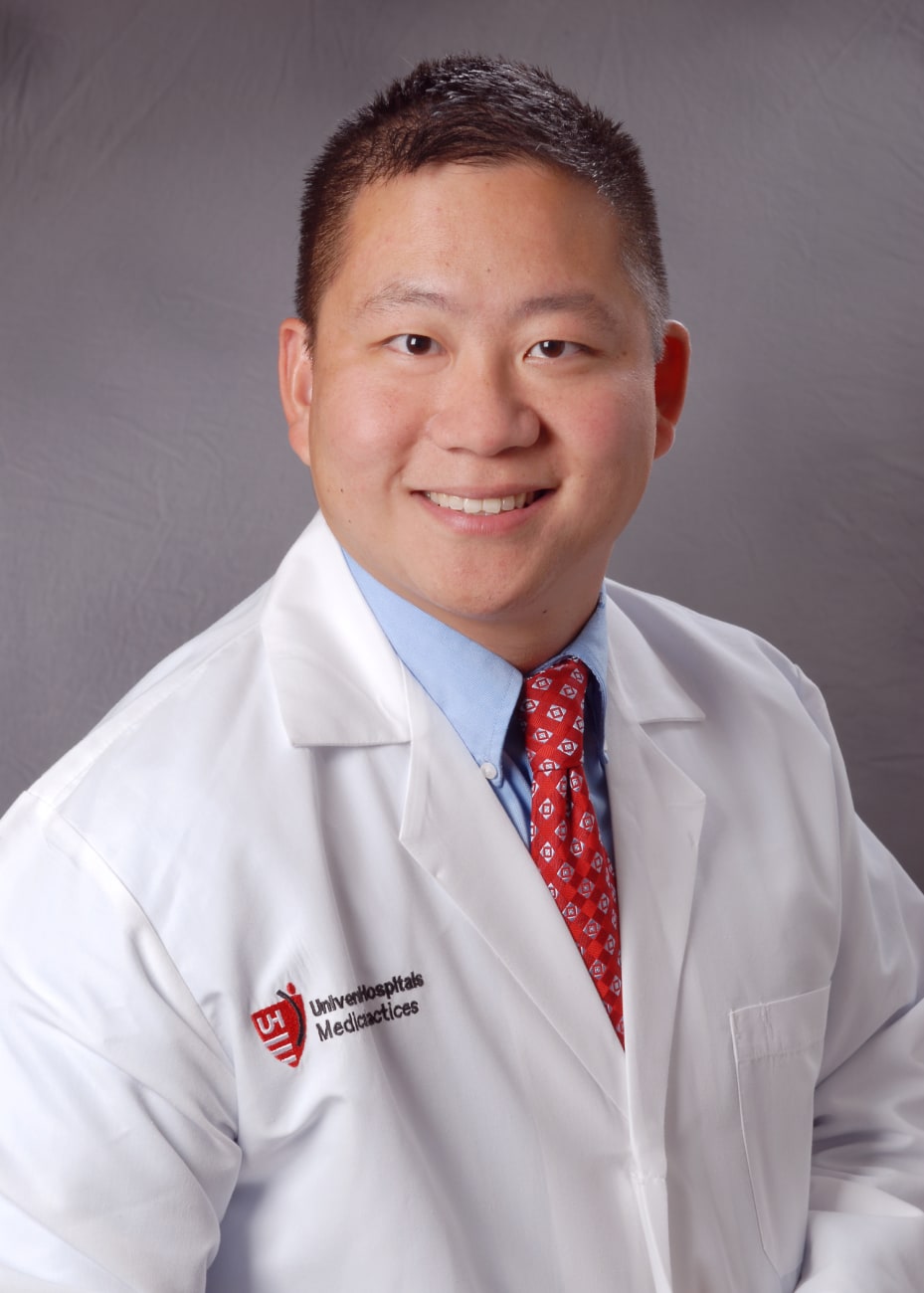 Christopher Tangen, DO, embraces the preventive medical approach in his practice and emphasizes that participating in sports can create a pattern of lifelong fitness in young people.
Much of Dr. Tangen's work as a physician is focused on sports medicine. Although he is an Associate Team Physician with the Cleveland Browns, he also serves as the head team physician for a variety of sports at Bedford High School, Richmond Heights High School and Brush High School in the South Euclid-Lyndhurst school district. And he is the lead medical team physician for Kent State University.
Making sports medicine available to high-school athletes is an important part of his mission. "I especially want to help schools that don't have a ton of resources," he says.
"We can assist student athletes in the training room and on the field of play – and we want to keep athletes on the field," he says. That means both preventing and alleviating injuries and helping the athletes increase strength and flexibility, using proper stretching and warm-up techniques.
Dr. Tangen is also the lead concussion care specialist for the UH Sports Medicine Concussion Center and is integrally involved with the expanding concussion services being developed at UH.
As a doctor of osteopathic medicine, Tangen notes, his practice is based on "the assumption that the body can function to heal itself." For example, if a patient has back pain, his performing the appropriate manipulation on the patient will improve vascular flow to the injured area. These manipulations can vary. One method might be putting the body in a certain position and then applying a counterforce to engage a set of muscles.
"A hands-on approach makes the patient feel better, sometimes immediately," says Dr. Tangen. "This is the power of manual medicine."
Ultimately, Dr. Tangen's goal is to share the message that recreation and school-sponsored sports are excellent ways to promote healthy living – something that can last well beyond the school years.
Dr. Tangen is himself a former athlete, having wrestled for the varsity team at Miami University, where he got his undergraduate degree in microbiology. He went on to earn his degree in osteopathic medicine from Des Moines University and completed a family medicine residency at UH Cleveland Medical Center and a fellowship in primary care sports medicine at UH Rainbow Babies & Children's Hospital.
Dr. Tangen practices at UH Richmond Medical Center. For more information about his sports medicine services or to refer a patient, please call 440-585-7146.